Comic book solicitations are a great business, with the quirk of a month ending on a Thursday meaning that this latest batch of books to expect from IDW Publishing gets its information a little earlier than it does over the course of it. 'a typical month. December will close the year with more action from the Maximals and Wreckers, Grimlock and the Shattered Glass team will conclude their miniseries, and the Transformers going continues to do whatever he does. Most of this month's cover art isn't available just yet, likely due to the start of this news month's release, but at least we get a glimpse of Alex Milne's latest incredible tribute to Derek Yaniger. Generation 2 # 5 "Alas, poor baton" cover.
Check out all of the solicitation information below, and to support any of these series, ask your local comic book store how to order copies of all of these issues in advance. Click here to find a comic book store near you.
Transformers: Beast Wars # 11 — Cover A: Sid Venblu

Erik Burnham (w) • Josh Burcham (a & c) • Sid VenBlu (c)

"The maximums strike back", part two! The fall shifts into high gear as the mighty Maximals become entangled with the treacherous Predacons. Optimus Primal vs. Skold! Razorbeast vs. Terrorsaur! Dinobot vs. Megatron! Don't miss the huge midpoint of this three-part battle royale.

FC • 32 pages • $ 3.99
Transformers: King Grimlock # 5 (of 5) —Cover A: Cian Tormey

Steve Orlando (f) • Agustin Padilla (a) • Cian Tormey (c)

King Grimlock's epic conclusion! Grimlock faces his greatest opponent to date, the solar god of Menonia, Soltron! But first, he'll have to override Soltron's new accolite … his own former student, Arko! This is the battle not only for the kingdom, but for the whole world!

FC • 36 pages • $ 4.99
Transformers: Shattered Glass # 5 (of 5) —Cover A: Alex Milne

Danny Lore (f) • Guido Guidi (a) • Alex Milne (c)

Shattered Glass is not the usual Transformers story… "Shards" is the story of the ongoing battle between the power-hungry Autobot autocrats and the Decepticon workers fighting for freedom. Join author Danny Lore (James Bond, King in Black: Captain America, Champions) to explore this

fractured alternate universe

just before it shatters.

In issue # 5, Jetfire's loyalty is tested when Goldbug asks him to make the ultimate sacrifice on behalf of the Autobots. His decision results in a shocking Cybertron event and an epic conclusion to "Shards".

FC • 32 pages • $ 3.99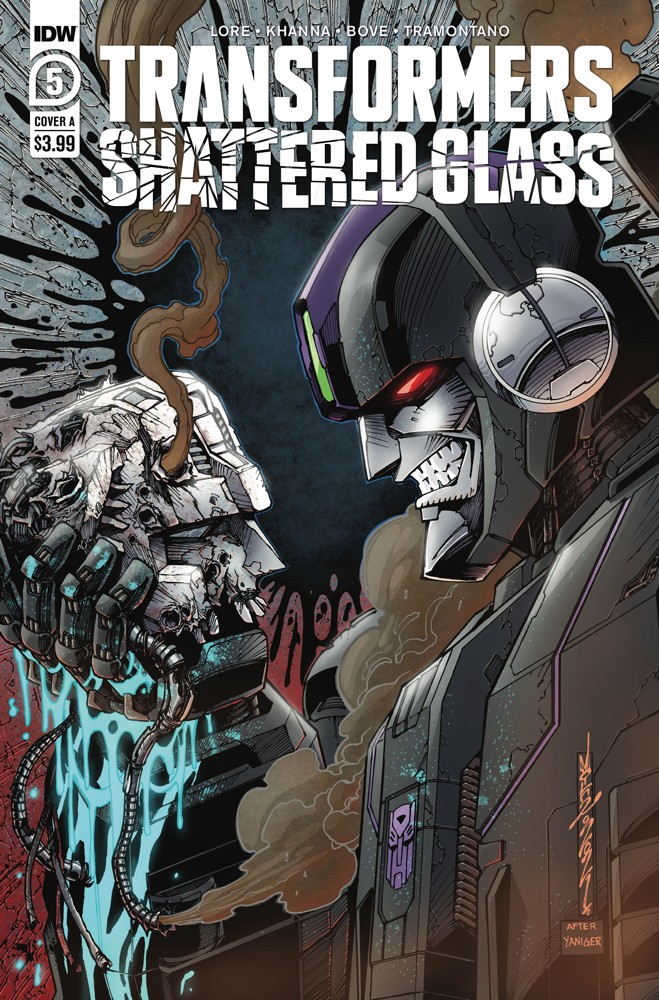 Transformers: Phase Three of the IDW Collection, Vol. 2

Mairghread Scott, John Barber, James Roberts (w) • Sara Pitre-Durocher, Kei Zama, Alex Milne, Jack Lawrence (a) • Sara Pitre-Durocher (c)

Introducing the Endgame of IDW's Transformers Universe in recommended reading order, including one-shots, crossovers, and event streaks!

Cybertron's fate lies in the hands of Starscream and Windblade as each tries to gain allies and support for control of the Council of Worlds. After the costly victory against the Titans, Iacon is in shambles and Starscream finds himself on more volatile ground than ever. The key to its political (and probably literal) survival lies in the outcome of a highly unlikely event: the trial of the Council's first official war criminal, Chromia de Caminus!

The revolution is over, but the danger to Earth has only just begun. As Optimus Prime draws Earth into the larger universe, he paints a target there… and a new alien foray begins when a corkscrew-shaped craft pierces our world! Plus, follow the adventures of the Lost Light crew! In the aftermath of the Revolution, Rodimus and his crew were stranded with no ship and no hope of escaping!

Collect Transformers: Till All Are One numbers 9 through 12, Transformers: Optimus Prime numbers 1 through 6, and Transformers: Lost Light numbers 1 through 7.
HC • FC • $ 59.99 • 384 pages • 7 "x 10.8" • ISBN: 978-1-68405-877-8

Fleas :
Available in March 2022.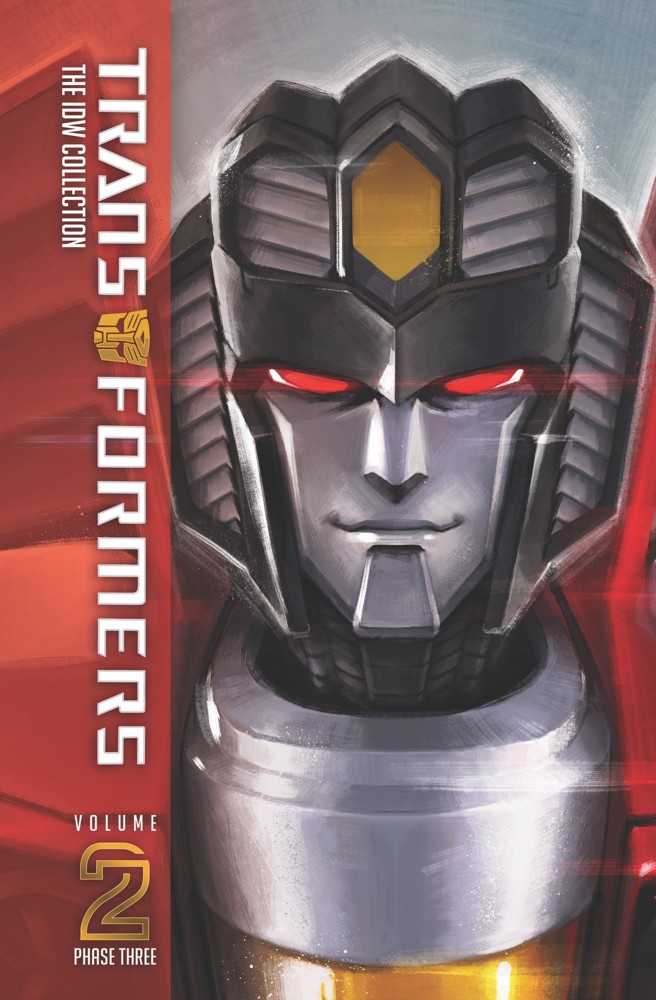 Transformers: Wreckers — Tread & Circuits # 3 (of 4) —Cover A: Adam Bryce Thomas

David Mariotte (f) • Jack Lawrence (a) • Adam Bryce Thomas (c)

The race is on! The Speedia 500 has started and the Wreckers are doing their best to keep up with the best runners in Velocitron. But following an explosion, it is chaos on the track as an assault is launched on the race. Will the Wreckers be able to maintain their cover and take down their enemies, or will they be both destroyed and ruled?

FC • 32 pages • $ 3.99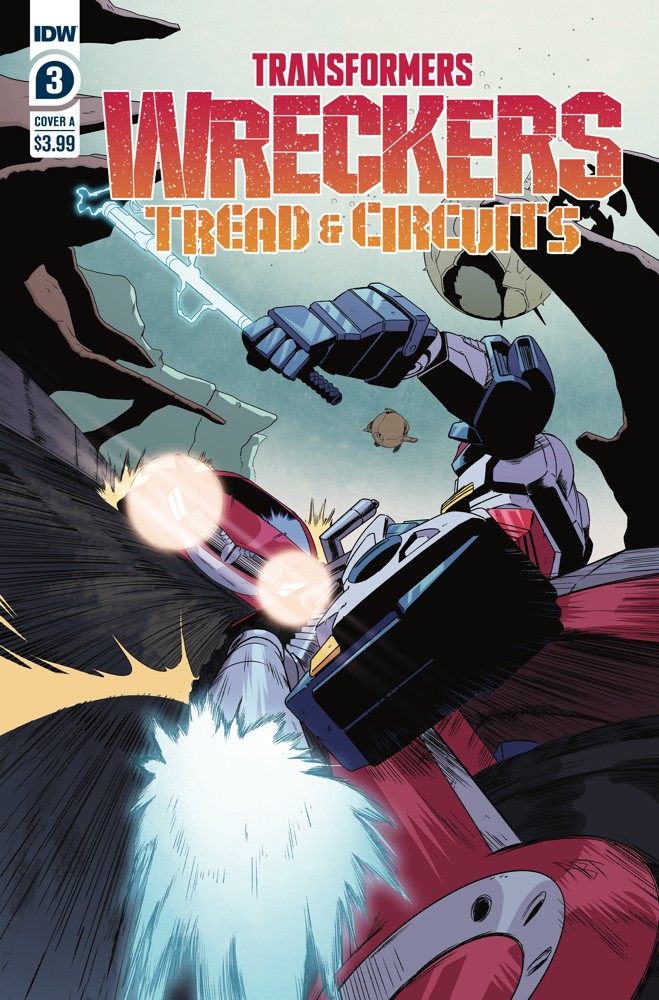 Transformers # 38 — Cover A: Alex Milne

Brian Ruckley (f) • Anna Malkova (a) • Alex Milne (c)

"Darkness, Once Gazed Upon" is a rescue mission in Iacon as Arcee, Windblade, Chromia, and Smokescreen connect with two long-lost allies in the city. Their goal: to rescue a captured Autobot general. But things are never easy when Swindle is involved!

FC • 32 pages • $ 3.99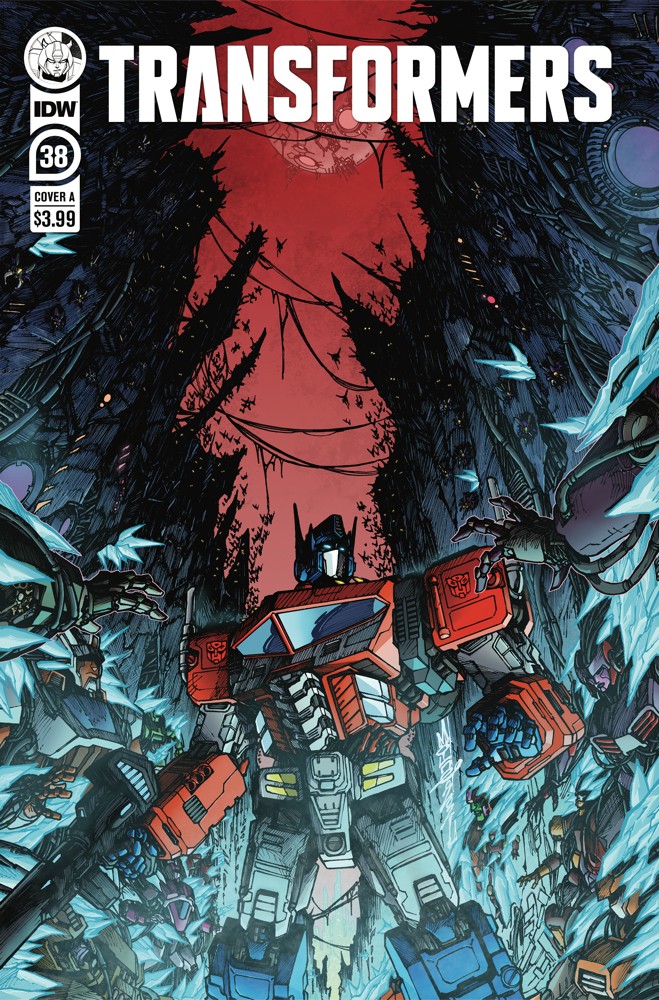 Credits): IDW Publication